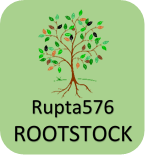 Rupta576 is a recently 2019 planted company who is growing on a rootstock that carries the DNA of its founderand its associated companies. These are more than 15 years of development in the agro-industrial sectors as leading operator.
Our main objective is to connectthrough the best route, the field to the home,makingproducts for food, beverages and pharmaceutics uses.
Let's start together to plant the harvest that will make the products of today and tomorrow.
Company specializing in the production and supply of raw materials and intermediate food products for the food industry.